The de Groot Foundation helps launch the FAWCO 2023-2025 Target Project with a $10,000 challenge grant.
"Our Natural Environment, Empowering Women and Girls to Ensure a Sustainable Future"
The Project 
Awesome Blossoms is the latest evolution of a community-based organization, Safe Spaces, created by Mrs. Peninah Nthenya Musyimi. This project features organic, water-efficient urban farms with 500 gardens in each farm to support girls' education and empowerment programs and with 75 women in partnership with three primary schools located in the Mathare slum area of Nairobi.  Watch the Announcement Presentation Slideshow. 
Meet the Founder/Director of this transformative project: Peninah Nthenya Musyimi is the first woman from Nairobi's slums to work her way through university to qualify as a lawyer. She realized that a systematic integrated approach is needed to address the root causes of poverty and violence. In 2008 she returned to the slums to establish "Safe Spaces."
Watch Peninah's Story
Our Motto: "I'm the change."
Each girl learns she has the power to lead her own life and achieve her dreams. "I'm the change" underlines the importance of self-empowerment for these girls. Each girl learns that she has the power to voice her ambitions, change her community and achieve her dreams. She has the power to become a role model and a leader in the community by taking responsibility, driving her own life, and working to achieve her own goals.
Our philosophy: "Each one, teach one."
This philosophy emphasizes the power – and responsibility – each girl has to give back and to lead change. It encourages older girls at Safe Spaces to volunteer and act as role models and share knowledge and experiences with the younger girls. Girls first learn a skill and share it forward. Safe Spaces' Peer Educators Program trains girls who go through their programs to become Peer Educators and teaches them how to teach. This creates a ripple effect into families and the community as well.
Our Ambition: Educate, Engage, Empower!
Population Served: Our education, sports, life-skills and reproductive health programs annually serve more than 1200 girls, aged 5-22, and their mothers. Community outreach creates broader support for their development and a ripple effect of empowerment and education.
Through arts, culture and sports programs, educational scholarships, Peer Educators and reproductive health training, Safe Spaces raises awareness and helps keep girls in school longer, eliminate child marriages and reduce early pregnancies. Our mission is to create and provide a safe space in the Eastland slums of Nairobi for girls and young women to learn, develop and grow into strong, qualified women who can escape poverty, violence and systematic exclusion and go on to become confident leaders and problem-solvers in the communities. Our vision is to progressively eliminate social and economic gender inequalities by empowering women to become confident leaders and problem-solvers in their communities. We aim to build a stronger generation of young women with independent minds who go after what they want to achieve in life, act
as role models and take leadership positions in their community to drive sustainable development and change.
Prior FAWCO Projects supported by The de Groot Foundation:
FAWCO Target Project: Education Empowering Women and Girls Through Knowledge and Skills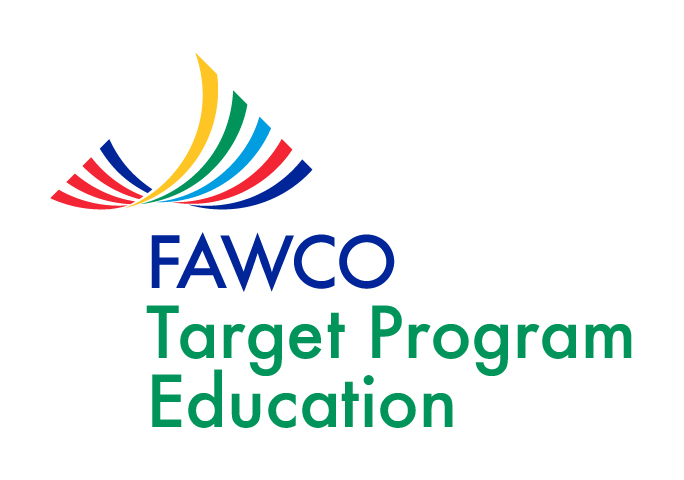 The FAWCO Target Project is a sustainable investment by FAWCO members to empower women and girls. The FAWCO Foundation employs the energy and generosity of members through the Backing Women Campaign to support women's and girls' education.
Hope Beyond Displaycement
Building better futures through education, vocational and leadership training for refugee women and girls in Jordan is an initiative of the Collateral Repair Project designed to address the pressing issues identified in close consultation with the women they serve.
Located in Amman, Jordan, the Collateral Repair Project is a grassroots effort to bring much needed assistance to refugees and other victims of war and conflict – those commonly referred to as "collateral damage." They operate numerous programs focusing on community building, education and emergency aid.